Phone Numbers:
Toll-Free (USA and Canada): 1 (866) 254-0714
Outside the USA: 1 (727) 939-8853
(Florida, USA)
Fax: 1 (810) 821-6940
Note Special Holiday Hours:
04/14/2017, Friday, through 04/15/2017, Saturday:

Sales & Tech Support CLOSED for Easter Holiday

Normal Business hours resume on 04/17/2017, Monday
Sales: Monday-Friday, 9:00 AM - 6:00 PM Eastern Time
Tech Support: Monday - Friday 9:00 AM - 6:00 PM, Saturday 11AM - 1PM.
Email Addresses:
Sales Department: sales@startstop.com
Technical Support Department: techsupport@startstop.com
Company Address:
HTH Engineering, Inc.
825 Cypress Trails Drive
Tarpon Springs, FL 34688
Billing address for Remittance:
HTH Engineering, Inc.
Accounts Receivable
P.O. Box 855
Elfers, FL 34680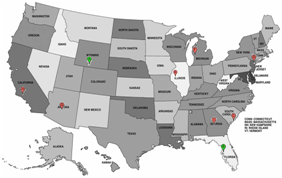 Click Here to View Photos and Locations of HTH Engineering, Inc. Facilities and Warehouses.


Our Privacy Policy



HTH Engineering, Inc. is a proud member of the Better Business Bureau of West Florida (Tampa Bay Region) and will strive to maintain the highest possible quality and customer service for you, our valued customers!