Check out Olympus's new state of the art handheld digital recorder, the DS-7000. The DS-7000 includes dual recording modes (dictation and conference), a full-color LCD and a new, mechanically isolated microphone that produces even better sound quality.
Cash for Clunkers!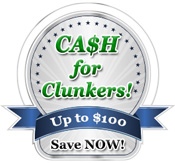 Get up to $100 off a new digital recorder today!
New!!
state of the art recording
$50 OFF!

Audio/Video
Transcription System
$20 OFF!

Transcription System
FREE!!
UPS Ground Shipping
On orders over $299
Free HEADSET

All Start-Stop®
Transcription Systems
Free 1-day shipping
New! Waterproof Pathology Dictation System!
Free UPS Ground
All orders over $299 receive free UPS ground shipping.
Same-day shipping on orders placed before 3:30PM ET during business days.