Unleash Speech Recognition through Cloud Computing
with
Dragon Medical One
Automatic Accent Detection

Instantly detects your regional accent for more precise documentation
Create User Profiles Instantly

Clinicians can create a profile easily and start documenting in minutes
Easy Installation*

After initial setup and integration, installation is easy and in just minutes you will be creating patient notes
No Per-Device Limits

Clinicians can stay productive while using their Windows-based device and focus on the unique patient story rather than usage limits
All Your Questions About
Dragon Medical One Answered

Click here to View our Comprehensive FAQs
Overview
Dragon® Medical One can quickly and painlessly bring your practice into the present and allow you to convert to an EHR with ease.
Dragon® Medical One can be installed on any Windows-based clinical workstation or laptop. Once installed, clinicians simply open the app from the Windows Start menu, place the cursor where they want speech-recognized text to appear,and start dictating into any clinical or non-clinical, Windows-based application (e.g., EHR, Microsoft Outlook®, Microsoft Word®).
Fast, extremely responsive, and highly accurate out-of-the-box (without the box), Dragon® Medical One provides clinical speech recognition and speech profiles that can be easily accessed across multiple devices.
Portable:
Dragon® Medical One is designed for speed, accuracy and flexibility. It features speech profiles that can be accessed and shared across the widest range of devices in the industry.
Limitless Productivity:
Give your users the ability to speak freely and as much as they like. There are no per-device limits so clinicians can stay productive anywhere.
Budget-Friendly:
You don't need a huge budget to get huge benefits. Our cloud-based solution offers affordable subscription-based pricing so there's little up-front capital investment.



Loyalty Discount: Dragon® Medical v10, Dragon® Medical Practice Edition or Dragon® Medical Practice Edition 2 users pay as little as $79 a month for the first year of subscription.
*The one-time Implementation Fee includes:
Setting up your account in the cloud

Unlimited live personalized concierge training for your doctor (exclusively from HTH Engineering, Inc.)

Optimization of work flow with Dragon Medical One for your needs
On-going

continuous access to our tech support team

(M-F, 9AM-6PM EDT, and Sat 11-1PM)
You will also get

access to our large template library

, and we will help you make, or make for you, templates and macros to automate your intake/reporting forms
If you have a previous version of Dragon Medical, we will also import your profiles into the CLOUD version
**The initial subscription term for the Dragon Medical One hosted service is for 36 months at a rate of $99 per month per subscription (per user) for months 1-12 and $123 per month per subscription (per user) for months 13-36.
Thin clients may require additional implementation and costs.

Give Dragon Medical One a Try Today!
Call Us at 1-866-254-0714 or fill out the form below.
One of our sales engineers would be happy to demo Dragon Medical One for you or to install it on your computer
(alternatively:

click here during business hours to chat Online

)


Exclusively from HTH Engineering, Inc
FREE 195+ Dragon Medical Templates! Exclusively from HTH Engineering! With your purchase of Dragon Medical One after January 1, 2017, receive at no extra charge, exclusive access to HTH Engineering's exclusive Dragon-certified Stock Medical Template Library! Over 195 customizable templates in various medical specialties are included for use with Dragon Medical, in addition to the 13 example built-in templates that come with Dragon Medical! A $740 value!
Unlimited support and training from our HTH Engineering, Inc. certified Dragon techs and engineers (not just 8 hours)!
Access to HTH Engineering, Inc's Dragon Medical One Knowledge-base, as it grows
Free deployment of templates across your user base, or subsets of that user base for multiple doctors/providers.
Dragon Medical One subscriptions now include: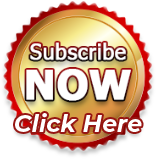 Dragon Medical Analytics: gives system administrators access to individual and site-wide usage metrics and trends
Single Roaming Voice Profile
All updates and upgrades
Coming soon!! Access to Dragon Medical Advisor (learn more)
Access to PowerMic™ Mobile (learn more)

What Physicians Are Saying

What are you waiting for?
Take control of the cloud with Start-Stop's help and Save
Time and Money with Dragon® Medical One.
Click to buy Dragon® Medical One now or call the number below to schedule a demo.

1-866-254-0714

Need a Microphone?
Take a look at these great choices. Certified for use with Dragon Medical One®!

Nuance PowerMic provides:
Greater Mobility:
Clinicians can complete their patient notes as soon as they meet with each patient. All within any Windows-based device using the flexibility of a mobile app.
Scalable:
PowerMic Mobile is highly scalable so it can grow with your organization and offers web-based central management.
iOS and Android Smartphone Compatibility:
Smartphone Compatible App is available via the App Store and Google Play store and iOS and Android compatible simplifying the documentation process

See how Nuance Dragon Medical One can save you time!
Watch us Demonstrate Dragon Medical One
Witness how Dragon Medical One saves you time
See PowerMic Mobile in action
Watch how Dragon Medical One helps with documentation.
Dragon Medical One optimizes your workflow

Documents and Data Sheets for Dragon Medical One and Related Products/Features:
---
Additional Resources

Looking for Dragon Medical Practice Edition 4, instead?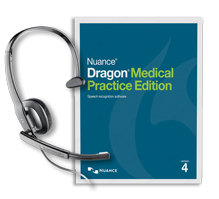 Medical Professionals around the world use Dragon Medical Practice Edition 4 to increase the speed their workflows and save precious time taken up by email, creating client medical records, and daily documentation. With it you can dictate in your own words and get higher reimbursement levels, save a minimum of 30 minutes of time per day, while saving $500-$1,000 per month in transcription costs!
It's the fastest speech recognition software available and it is 99% accurate right out of the box. It covers 90 specialties with the included medical vocabularies.