Dragon® Business & Professional Speech Recognition Bundles with Digital Recorders and SMARTPHONE apps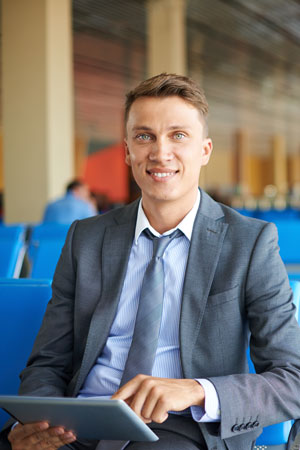 For business professionals, nothing beats Nuance Dragon Professional Group 15.
Dragon Professional Group 15 is totally integrated with the top of the line Olympus and Philips digital recorders, as well as with the Olympus, and Philips professional transcription systems.
Using these recorders couldn't be easier: just dictate, place the recorder in its cradle, and the dictation will be automatically typed into a Microsoft Word compatible document with no human intervention.
You can be in the office, at home, or sitting in Starbucks with a laptop, and the voice dictations will be transferred to the secretary's computer equipped with Dragon in a few minutes over the internet. The Dragon software can also be loaded directly on the dictator's PC or laptop, so that when the recorder is connected, a Microsoft Word compatible document pops out in a couple of minutes.
An assistant or secretary can perform a quality check and proofread the document. When looking at the document, you can focus the cursor on any sentence or word, and each word will be highlighted "karaoke style", as the author's voice pronounces each word. All keyboard corrections go back into the author's user profile, and Dragon continues to learn and get even better.
Dragon® NaturallySpeaking Professional, Recorders, and Transcription Bundles
Add to any package above: Mobile APP Dictation provides ability to dictate while in court on the road or anywhere and have your dictations flow back to the main office for transcription by Dragon Professional.
These are the recorders we found to be the best for on the go business professionals to use because they are light, compact and simply integrate with Dragon® Professional:
There are many solutions for Business Transcription.
Business men who handle earnings reports, YouTube videos, corporate earnings, boardrooms, on-site investigations etc., will all benefit by using Start-Stop Omniversal which has video capability as well as audio capability for playback under foot pedal control by a transcriptionist.
The World's most Versatile and Robust Transcription System. Combines the power of Start-Stop UNIVERSAL and Start-Stop PowerPlay making it a peerless transcription product, able to handle a wide variety of audio and video sources.
For Windows 10/8/7/Vista/XP/2000
$249.00!
Includes pedal and headset
Unparalleled Playback of 100+ Audio/Video/DVD industry-standard and proprietary file types
Advanced Digital Signal Processing
Voice Tagging (Interview Silence Detection)
File Splitting and Overlapping Ease
Enhanced Job Manager & Smart Job Reporting