The perfect mobile kit for small to medium size conferences and transcription. This complete solution is quick to set up for on the spot recording.
Professionals know that capturing every syllable and every note is mission critical to success in the world of today. Whether you need to record a music performance or record business meetings and conference, you need a simple reliable solution that produces highly accurate and crystal clear recordings. And you need those recordings to be easy to reference, distribute, and transcribe after the event. Enter the PMR61 professional audio recorder.
The Start-Stop® UNIVERSAL Transcription System is a professional grade PC-based, foot-pedal controlled transcriber that has been making industry waves since its introduction over a decade ago. Control the speed and playback of virtually any digital recording or dictation—pause, play, step-back, and fast-forward without taking your hands from the keys or your attention away from your word processor. The Start-Stop UNIVERSAL continues to be unique with its lifetime free upgrades guarantee, a wide range of supported audio formats, and a focus on improved work-flow and efficiency for medical transcriptionists, court reporters, conference recording, legal transcription, educators, corporations, and government.
This is all in addition to supporting virtually every audio format in the industry (standard and proprietary, for example, WAV, MP3, WMA, DSS, VOX, VOC). Whatever you need to play and transcribe under foot pedal control, Start-Stop UNIVERSAL is the perfect multi-purpose transcription tool to help you get the job done.
Each CM1000 Conference Microphone Kit includes two CM-1000 microphones plus Y-splitter. It maintains true left/right separation when used with any of our conference recorders, with the included 3.5mm Left/Right Y-Cable.
We provide unlimited concierge technical setup, support, and training at no additional charge via GotoMeeting™/telephone. Our technical team can install and configure equipment and software for optimal performance. Start Stop Universal recording & transcription conference kit comes with lifetime free software upgrades via digital delivery.
Start-Stop 2-Channel Superscope Conference Recording & Transcription Kit Features:
PMR61 Digital Audio Recorder
CM-1000 Conference Microphone Kit (2 tabletop microphones)
25 ft Microphone Extension Cord
Start-Stop Universal Transcription System
Gator Titan Series Waterproof Carrying Case
The system unpacks and assembles in 5 minutes - plug in power and place the wireless secure microphones anywhere in the room - Press "Record" and the meeting is live and conferenced.
Description of Major Components:

Click to Enlarge
The Superscope PMR61 professional digital audio recorder meets all these demands and does it with a non-technical design that is compact, uncluttered, and super simple to use. It is a twenty-first century piece of technology that quite possibly is the smartest digital audio recorder in the market today.
Designed with simplicity and ease of use in mind. Features a touch screen, automatic start record feature the moment the unit is powered on, and is both AC and DC powered.
You can secure your recordings with a password. File management and playback is simple. Recordings can be done in CD-quality 16-bit, 44.1 kHz WAV files along with non-proprietary MP3 compression.
The PMR61 features most every input and output you will need: Balanced Mic/Line Input (XLF & 1/4" Combo x2), 2 conference Mic Inputs (3.5m), 2 Balanced Line Output (XLR), 2 Aux Inputs (RCA), 2 Line Outputs (RCA), Headphone Output (1/4") with Volume Control, USB 2.0 (type A) Media Connection, and USB 2.0 (Micro USB) Computer Connectivity.
The proven industry leading transcription system year over year. The Start-Stop Universal is the professional grade PC-based, foot-pedal controlled transcription leader in the industry.
The Start-Stop Universal allows you to control playback of virtually any digital recording or dictation - standard and proprietary audio formats. Plus the Start-Stop transcription program includes lifetime free upgrades.
Control speed of playback, track jobs with the job manager, and transfer files easily with the built-in FTP client.
High-Gain Electret condenser element with higher output level that works with all digital conference recorders.
Boundary Layer Design helps to reject extraneous sounds from walls and ceilings, providing cleaner recording.
Daisy-chain the two microphones or use the included Y-cable for stereo recording.
Waterproof Gator Titan Series Case
Designed to keep your equipment safe from drops and damp.
17 inches by 11.8 inches by 6.4 inches
Features diced foam insert for equipment protection.
Optional Accessories
Transcriptionist REDICTATION Feature ($550 extra – OPTIONAL)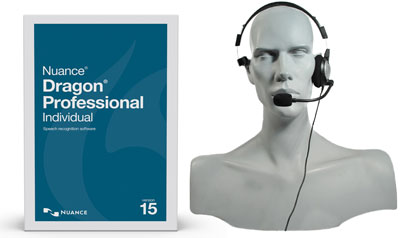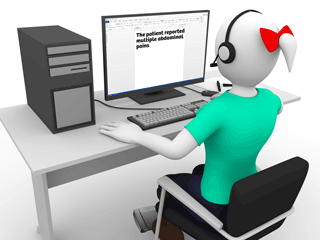 Re-dictation Option:
Add Nuance® Dragon® Professional Individual v15 to your Conference Recording and Transcription Package just type with your voice, repeating each phrase or sentence from the meeting into Dragon, instead of typing.
Twice as fast as typing!
*Note: Dragon will not transcribe directly from a meeting recording, but the transcriptionist can use it as their personal typing aide to instantly type with up to 99% accuracy.
Here at StarStop.com, our goal is to provide you with reliable, quality equipment, and back it with quality technical advice and support: before, during, and after the sale.
Additional Information
How to Order
Order Online by selecting your package option below or speak to one of our digital dictation and transcription specialists at (866) 254-0714. Because of the nature of the how each system is customized to each user's specific needs, it is best if you call and speak with our system engineer for a specific quote designed around your unique requirements.
Start-Stop™ 2-Channel Superscope Conference Recording & Transcription Kit - Model #77550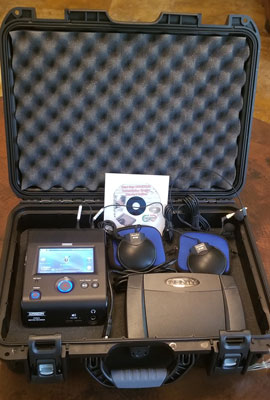 Includes:
Qty 1 x Superscope PMR61 Digital Audio Recorder.
Qty 1 x Start-Stop Universal Transcription system.
Qty 1 x CM1000 Microphone Conference Kit (2 Microphones).
Qty 1 x 25 foot Microphone Extension cord
Qty 1 x Waterproof Gator Titan Series case.
Lifetime free software upgrades, Start-Stop Universal program
One Year warranty on hardware.
Unlimited Support and Concierge Setup via GotoMeeting™.
Free UPS Ground Shipping.
Windows 7, 8 and 10™ Supported