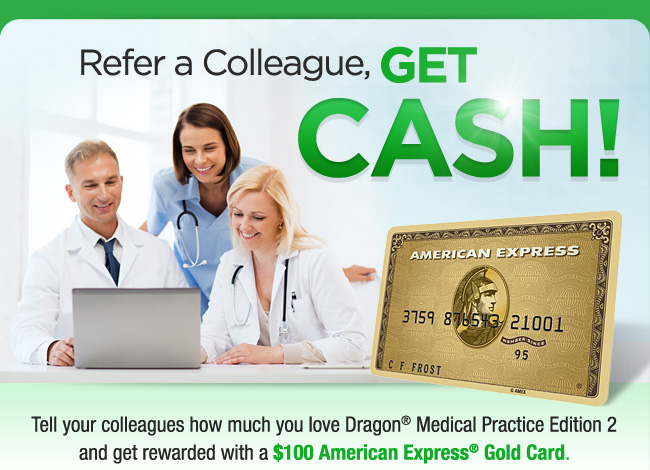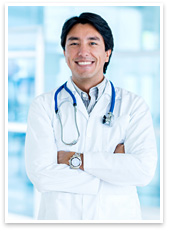 Dragon Medical Practice Edition 2 speech-enables your practice's EHR for faster, more efficient, and profitable documentation.
But you already knew that, so we want you to tell your colleagues about it, and here's the best part: you'll get rewarded for it!
For every colleague you refer who purchases Dragon Medical software you will receive a $100 American Express Gold Card.


Rules: Only existing customers who already purchased Dragon Medical are eligible. $100 AMEX gift card will be mailed 30 days after friend's purchase.