Our bundles for health professionals are created to be complete, turn-key solutions to move your practice or laboratory into digital transcription and dictation, or improving your current digital implementation.
Each medical bundle includes HTH Engineering's own Start-Stop UNIVERSAL Transcription System, turning an ordinary PC into a powerful foot pedal controlled transcription machine capable of playing most digital formats.
Medical Bundles
Desktop Physician Solution - Model #70320
Take notes or record phone conversations from your desk with the Start-Stop Voice Input Station. The VIS connects to your computer to provide a high-quality, feature rich recording experience..
Bundle Includes:
One year warranty & 30-day money-back guarantee
Concierge Technical Support
Free UPS Ground
Custom Medical Solutions Available. Let us design a solution just for you.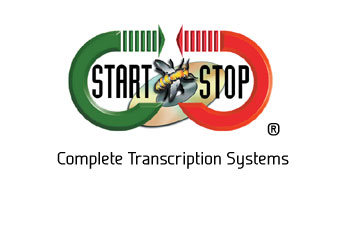 Let HTH Engineering, Inc. help you make your practice digital ready with our extensive catalog of high-quality transcription and dictation equipment. Our knowledgable sales staff will be able to assist you in creating the perfect custom solution for all your dictation and transcription needs.
HTH Engineering can also help your pathology lab set up multiple dictation and transcription stations for shared resources usable by several scientists and transcriptionists.
Included at no extra cost

Technical Support
We want you to be completely happy with your purchase so we offer concierge technical support for as long as your own the product.

Free UPS 2-Day Shipping (USA Contiguous 48 States)
We know how important it is to get your order fast, so HTH Engineering maintains nine shipping locations all over the country. As long as your order is placed before 3:30PM Eastern Time it will be shipped on the same business day. Orders placed on weekends or after 3:30PM Eastern Time will be shipped on the next business day.

One Year Warranty & 30 day Guarantee
Your investment is protected by a one-year manufacturer's warranty and our 30 day money-back guarantee.