Olympus's Professional dictation, encryption and delivery system for your Google Android Smart Phones!
The New Olympus Dictation for Android App is now available for your devices. For those who have come to rely on the dependability of the Olympus Dictation Delivery Service (ODDS), this mobile application is the perfect solution for secure dictation. The interface is intuitive and easy to navigate. Naming files and setting WorkType is simple and direct through the user's graphical interface. Easily create and send DSS/DSS Pro dictation files to ODMS Transcription Module via Olympus Dictation Delivery Service and then sent to your transcriptionist.
You've always got your smartphone with you, with the Olympus Dictation App you now have the freedom to dictate from anywhere and at any time. You can even use the application with your DS9000/9500 as a backup device for your important dictation by utilizing FlashAir Card and then send the files through WiFi or through the cell phone network for simple delivery and sharing.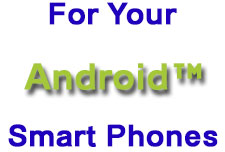 DICTATE USING YOUR Google Android™ Smart Phone!
Easily organize, edit, add notes and metadata or send files via an encrypted connection.
Files & Security
Unlicensed Version outputs unencrypted AAC/AMR file formats.
Licensed Version also records in AAC/AMR formats and also allows for encryption of DSS/DS2 file formats.
Controls
User-Friendly Graphical interface
Priority Classifications (licensed only) and Notes editing
Ability to Overwrite and insert recording
Voice activated recording (VCVA)
Embed a photo
File transfer by e-mail
File transfer from DS-9000/9500 via FlashAir card
Languages

English
German
French
Spanish
Swedish
Czech
Workflow
The licensed app allows you to transfer files via email.
Licensed Version Integrates with Olympus Dictation Delivery Service

Transfer sensitive Encrypted files

Sends encrypted files wirelessly through WiFi, 3G or 4G network
How to Order
Order online below or speak to one of our digital transcription and dictation experts at 1-866-254-0714 to find out if the Olympus Dictation Mobile App for the Android devices is right for you and your organization. Find out about the benefits of digital or how to vastly improve your document workflow by calling today.
Olympus Dictation App for Android Devices for Smart Phones
Model #37480
Olympus Dictation Delivery Service (ODDS): Secure dictations sent to your transcription service. Play back the files with Philips, StartStop, or Olympus Transcription Systems!
Works with:
Android OS version 2.2 or later
Includes: One-year subscription for Olympus Dictation App for Android operating system, unlimited free technical support.
Olympus AS-9000 Professional Digital Transcription System
Model # 32240
The Olympus AS-9000 Transcription Kit provides a complete, robust business solution when used in conjunction with the Olympus Professional Digital Dictation Recorders. The Olympus AS-9000 also will transcribe recordings made with Philips Digital Recorders (all models including the DPM 9600, DPM 9500, DPM 9380 and DPM 9375). With its new ergonomically improved four-pedal foot control, latest-generation Olympus Dictation Management System (ODMS) software, and improved Olympus E-62 headset, the AS-9000 integrates smoothly into the workflow to significantly improve daily workflow for medical, legal, business offices and individuals.
Learn more about the Olympus AS-9000 Professional Digital Transcription System